web development

It is costly for any business to have an improper solution. Los Angeles Web Development Firm utilizes the latest technology to develop fast, reliable, and secure web applications.

ux/ui design

Most online businesses fail to optimize their website/app's user experience. LA Web Development team has the knowledge and expertise to help you achieve that.

e-commerce

It is difficult to maximize e-commerce profitability with a cookie-cutter solution. LA Web Development Firm has provided tailored solutions that have helped clients increase revenues by up to 400%.
What Makes LA Web Development Firm So Different?
Due to the fast-paced business technology evolution, many businesses don't know where to start or how to improve their web presence. The LA Web Development Firm creates and executes a strategic plan that saves companies valuable time, money, and energy resources.
Get Started Today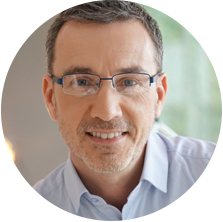 Since 2006 Los Angeles Web Development Firm has been there to help our online business grow. We grew our business 300% for three consecutive years, and they were there to support us throughout the process. It's been and continues to be a great working relationship.
- Mr. Robert Savona
SAVONA STUDIOS, LLC.
Strategy Consulting
e-Commerce Development
Hosting & Maintenance
How much time, money, and resources would
an improper solution cost you?
Step 1 – Let's Discuss Your Business Goals
Have Us Call You to Schedule an Appointment!